4 Week Fitness Kickstarter
ROZELLE & KILLARA.
Starting Monday 12th November
INCREASE ENERGY
Feeling tired?  Regular exercise helps increase energy levels and improve mood.
BUILD STRENGTH
Strength and resistance training increases bone density, building lean muscle mass and creating a tighter, firmer body. Building lean muscle is the key to weight loss.
LOSE WEIGHT
Our Boot Camp programs have been specifically designed to help you lose weight. Our programs combine strength and cardio to rev up your metabolism!
What is included in the program?
Unlimited Access for 28 Days
Getting access to unlimited classes for 28 days will help get you motivated and achieving your results faster.
Fitness Testing
We know that not everything is about how much you results change in 4 weeks, but it's nice to keep track of your progression. This is only the start of your fitness journey.
Constant Support
Not only do you have unlimited access to our boot camps we will also be here to answer any questions you have. This will help ensure you stay motivated and get the support you need to achieve your goals.
Places Are Limited! Please contact us today.
Register your interest and we will contact you with all the details!
OUTDOORS
Breathe in fresh air and get some Vitamin D with our outdoor group training located in Rozelle.
ALL LEVELS
For all fitness levels and experience. So whatever your fitness level, you will get a great workout!
SMALL GROUP
Our classes never exceed more than 12 people. That way you can get the close attention and support you need!
"Really enjoyed the variety of exercises in each session, it kept things interesting and challenging. Our trainer was great too – super enthusiastic and gave really helpful tips on form/technique. Overall a really good experience, would definitely recommend to anyone of any fitness level."
Sophie Chi

"Easy going, friendly personality creates a relaxed and comfortable atmosphere. Each workout is challenging, creative, and most importantly, fun! If you are serious about changing your life for the better, GoodShape PT will lead you every step of the way."
Chris Muddell

"In 3 months I've lost over 11kgs (if not more) - the scales scared me at first but Nick made sure he'd look after the numbers for me for my mental sanity."
Sam Sherriff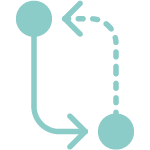 USES CIRCUITS
Our Boot Camps follow a unique circuit style. We don't believe in army-style drill training, instead allowing our participants to take each session at their own pace.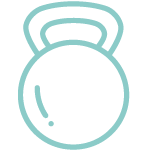 GIVES VARIETY
Every session is different, because we believe in constantly challenging your body in different ways. We use different equipment and different exercises to keep you inspired to keep training.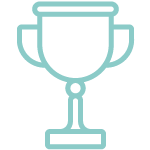 GETS RESULTS
Have fun and a laugh along the way whilst achieving your fitness goals.  We are here to help you the entire way! If you are serious about getting results, then we can get you there.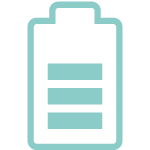 GETS YOU ENERGISED
Feel like you could do with more energy?  Consistent training will help improve your daily energy, mood and also your sleep. So put down that coffee and start training if you want to be energised.
Complete The Form To Secure Your Spot!
Once you have completed the form we will contact you. We have limited numbers so we want to make sure all applicants are committed to achieving their goals.


x
Rozelle
Easton Park, Rozelle NSW 2039, Australia
x
Killara
Killara Park, Killara NSW 2071, Australia