Personal Training Chatswood.
OUTDOORS
Personal training outdoors in Chatswood is the perfect way to catch some Vitamin D, whilst avoiding cramped, unwelcoming gyms.
TAILORED FOR YOU
No matter your fitness level, our personal training sessions will be tailored to your ability and goals!
ONE-ON-ONE
We understand that some people want the one-on-one attention, maybe to build your confidence or to help you stay accountable. Rest assured knowing we will be there every step along the journey.
INCREASE ENERGY
Feeling tired? Don't worry, our sessions will get you energised! Our personal training sessions are located in Chatswood, just 5 minutes from Willoughby and Artarmon.
BUILD STRENGTH
Looking to build strength and increase muscle tone? Resistance training is the best way to build that lean, toned body we all strive for.
LOSE WEIGHT
Our Personal Training programs in Chatswood have been specifically designed to help you lose weight. Our programs combine strength and cardio to kick start your metabolism!
"Really enjoyed the variety of exercises in each session, it kept things interesting and challenging. Our trainer was great too – super enthusiastic and gave really helpful tips on form/technique. Overall a really good experience, would definitely recommend to anyone of any fitness level."
Sophie Chi

"Easy going, friendly personality creates a relaxed and comfortable atmosphere. Each workout is challenging, creative, and most importantly, fun! If you are serious about changing your life for the better, GoodShape PT will lead you every step of the way."
Chris Muddell

"In 3 months I've lost over 11kgs (if not more) - the scales scared me at first but Nick made sure he'd look after the numbers for me for my mental sanity."
Sam Sherriff

Start your training with a FREE 30 minute Personal training session!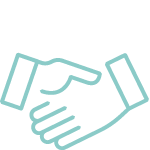 PERSONAL
Our Personal Training in Chatswood is personalised for you. We understand that everyone is different. We strive to understand your individuality and use it to help make the experience suited to you.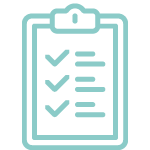 TAILORED
Our personal training in Chatswood will be tailored to your level of ability and goals. Our trainers will assess your fitness level and will scale the workouts to suit, working with you as your abilities change.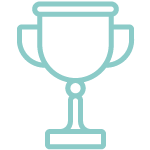 RESULTS
Have fun and a laugh along the way whilst achieving your fitness goals.  We are here to help you the entire way! If you are serious about getting results, then we can get you there.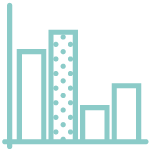 TRACKING
Tracking your progress is important to keep you inspired and motivated. Sometimes it's hard to see how far you have progressed, that's why we will be there to show you!
PERSONAL TRAINING CHATSWOOD
Our Personal Training in Chatswood is located just 5 minutes from Willoughby and Artarmon, making our sessions nice and accessible to those from the North Shore. We offer a variety of times too, so we can fit any busy lifestyle you may have. Our sessions follow a unique style which combines both strength and cardio together, to help you lose weight, increase strength and make you feel good. However, we are easily able to adapt our style to suit your needs, goals and fitness levels. If you are looking for one-on-one guidance and want to be challenged in a fun, supportive environment then give our FREE 30 minute personal training session a try!
Start your training with a FREE 30 minute Personal training session!